YBC's Fundamental Directions
To sustainably organize the unorganized business sector and help establish
an uplifted business ecosystem to contribute towards economic growth and stability.
Integrity

Independent Perspective

Transparency
Customer Centricity

Discipline

Critical Thinking

Empathy
To become a pioneer consultancy firm in the unorganized economic sector of Pakistan by 2030
thereby helping ten thousand businesses to become sustainably organized in Pakistan.
Founder's Message
Your Business Clinic is aiming to provide all national SMEs a chance to rebuild themselves. Our experienced business experts are here to help and guide all business owners. With YBC, we believe that by empowering SMEs and providing them with expert consultancy and prime corporate services we can unleash the true potential of developing a secure and sustainable economy for many years to come.
We do all this and more by connecting our clients with their needful resources either if it's through our web application or through our physical YBC business clinic that caters to the problems of all small business owners.
Abdul Rehman Arif
Founder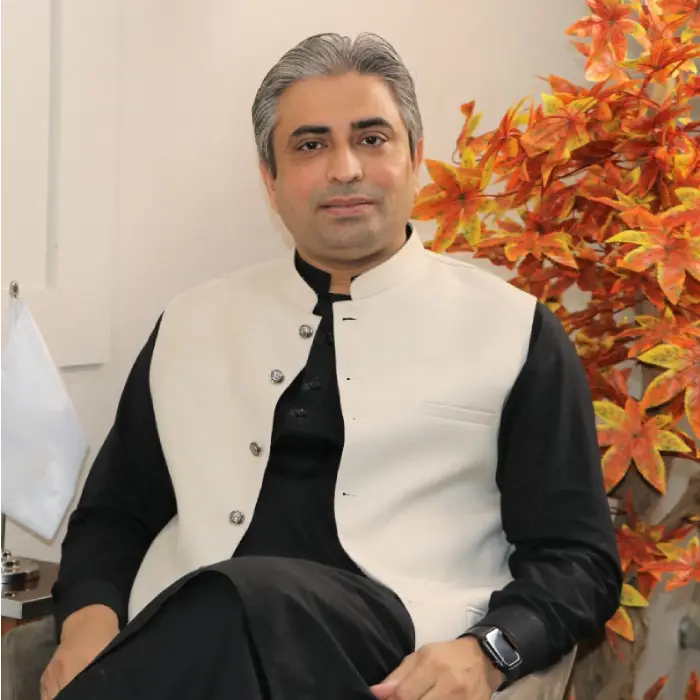 COO Message
Your business growth, success & sustainability is what we aim at "YBC – Your Business Clinic". We are driven by our vision and that is to make small business enterprises (SME's) & micro businesses grow ecologically. To bring this vision to life, we at YBC are devoted to provide best corporate services which range from sales & marketing to finance, HR and supply chain etc. We at YBC are dedicated to provide finest consultancy services to SME's, thanks to our top professionals and experienced business experts, who assess the organization, diagnose the challenges and offer solutions which will satisfy all your business needs. Since we live in a digital age, we strongly believe in providing our partners/clients with latest tools available in the market. Our Smart Web Portal & APP for Smart Phones makes this happen, where we connect our clients with a wide range of business experts & professionals with just a few clicks. Furthermore, our physical clinic/office, situated in the heart of Lahore, is also open to host you where you could find the diagnosis, prescriptions and solutions to all your business problems.
We are committed to deliver Excellence!
Imran Sultan
Chief Operating Officer (COO)